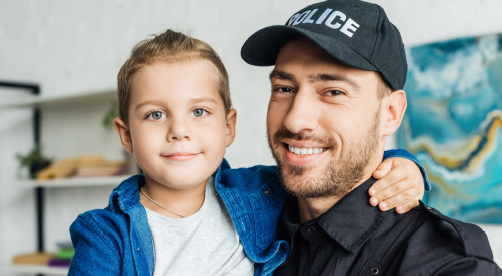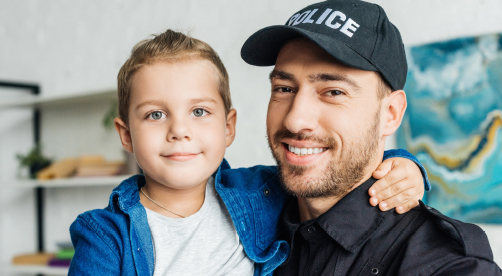 Mission Statement
How2LoveYourCop educates, encourages, and equips law enforcement families to thrive relationally, emotionally, and spiritually.
We serve both active duty families, and those families whose officer has been wounded in the line of duty.
Building Resilience
Education is key to this law enforcement life. More than ever, we understand who our officers are, what makes them tick, and train for when things go sideways. We concentrate on giving all members of our families tools on what to expect, what is normal, and answers to the many questions and challenges that come with a law enforcement career.
Restoring Hope
Life happens, and over a 20- to 30-year career we may get discouraged. Sometimes it seems like the entire world is against police officers, and by extension their families. Saturation of a mad, bad, and sad career culture is overwhelming. Injury, death, and the emotional toll become a reality in our lives. We aim to encourage. We aim to be positive in the midst of trouble. We look for solutions, support, and new perspective to allow hope to be restored.
Thriving Together
Because the law enforcement life is so different from the general population, the tendency is to pull away from those who don't get it. But isolation is the enemy. We strive to create community, offer support, and do this life together.
H2LOC is about learning, keeping up with the latest research, and listening to the hearts and thoughts of law enforcement families across the United States, Canada, and beyond. Where we don't have expertise, we partner with those who do to bring the very best resources to law enforcement families. Our conferences, books, blogs, seminars, trainings, and even our fundraisers are designed to incorporate education, encouragement, and positive perspectives. It is our pursuit to continue to learn and grow in our own lives, so that we can provide the very best resources for you.
Action Plan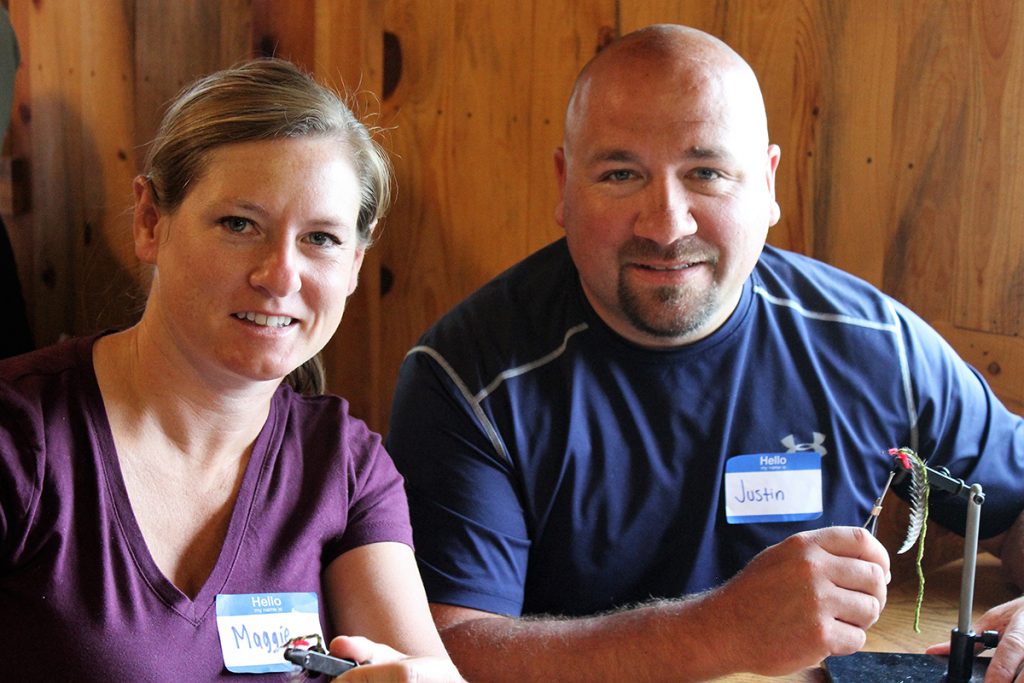 We create positive resources that strengthen marriages, encourage community, and meet officers and their families in places of need.

Books, blog, seminars, conferences, practical tools for homes, departments and spouse groups, videos, social media, and mentoring.
Active duty resources cover four life stages: Readiness, Resilience, Recovery/Restoration, and Retirement.
Wounded resources will include books, retreats, family camp, after action care, and PTSD therapy assistance.
Secular and faith-based resources

We tailor resources to fit the needs and requirements of law enforcement individuals/families, departments, support groups, and ministries.

Speakers
Authors
Training
Faith-Based Groups, Mentorships, and Teaching

We join efforts with like-minded individuals, organizations and ministries, partnering together to meet the needs of our officers.

Therapy Referrals, Financial Assistance
Conferences and Trainings
Local Crisis Relief
Shared Talents and Skills