Below is a description of the four books we have available for sale. These can be purchased through Amazon by clicking on the link. If you are interested in buying 10 or more of one of the books, please contact me directly for bulk pricing.
---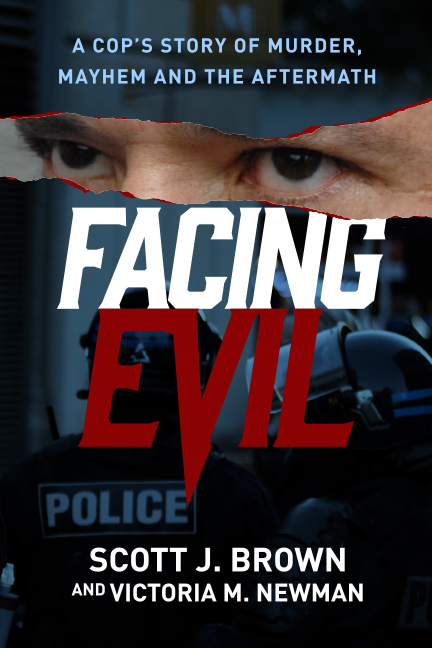 Facing Evil – On October 24, 2014, a thrice-deported evildoer and his wife engaged in a several-hour Bonnie and Clyde-like crime spree through the Sacramento (CA) region, killing Deputy Danny Oliver and Detective Michael Davis. They also severely wounded a third deputy and a civilian. More victims and witnesses were terrorized as a several-hour manhunt ensued, resulting in several carjackings and shootings. Schools and neighborhoods were put on lockdown. The effects of chaos reverberated throughout the region until both were taken into custody.
But it was only the beginning of a long journey of loss, grief, post-traumatic stress, and a painful trial. For years afterward, this day tormented the souls of many more officers, claiming marriages, careers, and peace of mind.
Deputy Scott Brown, Oliver's partner and friend, was the first to face this evil and survive. With his wife, Liz, by his side, he embarked on a long and difficult journey through layers of grief, survivor's guilt and post-traumatic stress. Together, Scott and Liz continue to pursue healing, embracing a new mission to help others along the way.
---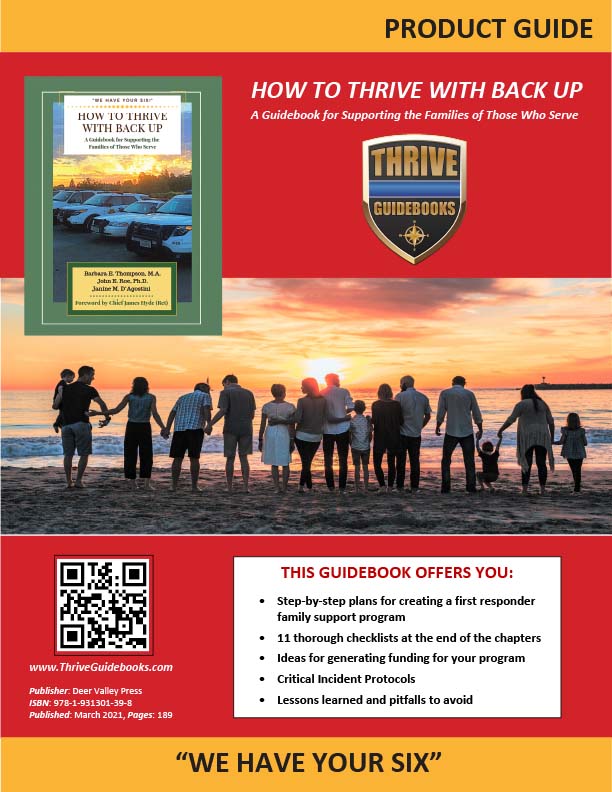 How To Thrive With Back Up
A Guidebook for Supporting the Families of Those Who Serve
Step-by-step plans for creating a first responderfamily support program
11 thorough checklists at the end of the chapters
Ideas for generating funding for your program
Critical Incident Protocols
Lessons learned and pitfalls to avoid
"This book should be read by someone who has the ability to say "Yes" in every law enforcement agency in America. Once an informed leader recognizes the need for supporting the family, the next question will be "How do I do that?" The approach used by the authors, Thompson, Roe, and D'Agostini...to build a successful "THRIVE" program in your agency or department is amazingly simple and effective!" – Gordon Graham, J.D. 33-year law enforcement veteranand co-founder of Lexipol.
---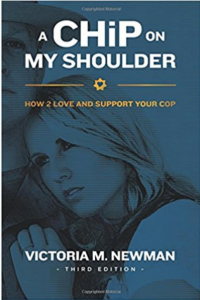 A CHiP on my Shoulder – How to Love and Support Your Cop  We were so honored when the first edition sold out in early 2017. The updated second edition was released in September of 2017 and is available for purchase now! Praised for its simplicity and encouraging style, this book has received support from law enforcement leaders from all over the United States, counselors, officers and their spouses, chaplains, and even extended family members of peace officers. Written specifically for spouses, yet there are reports that officers enjoy the straightforward style as well.
What Others Say about A CHiP on my Shoulder:
"You saved my marriage!" – California "I just LOVE your book. My LEO is reading it as well and it is so amazing how much it is bringing us together for great conversation to better our relationship." – Wisconsin "LOVED IT! Oh my gosh…I laughed…I cried…I saw myself in your words." — Maine "This should be given to all significant others of law enforcement as part of their survival training." — Arizona
---
A Marriage in Progress – Tactical Support for Law Enforcement Relationships.  The law enforcement training manual for off-duty life. Written specifically to and for officers, Victoria looks at relationships through principles and examples of police training and culture. It includes positive perspectives, real stories, encouragement, practical tools, and personal examples for how to improve your personal life as a member of law enforcement. Over 1,000 police family members spoke into this book.
 What others Say about A Marriage in Progress:
"This book covers more ground than anything available today." – Oklahoma "Knocks it out of the park!"– California "An unparalleled tool" – Tennessee "She tells it like it is and doesn't pull punches" – Texas "Takes us to a place where we can walk it through" – California "Nuggets of pure gold wisdom in a down-to-earth, true-to-life, completely genuine way" – Virginia "Relevant, relational and resourceful" – Georgia "It could save not only marriages, but lives" – Pennsylvania "One of the best police family resource books I've ever read!" – National Police Wives Association
---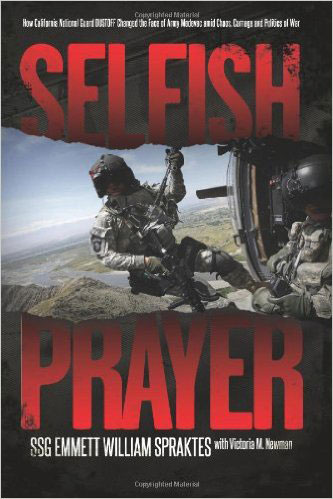 Selfish Prayer. This book documents the journey of a Medevac unit in Afghanistan in 2009 and beyond. Co-written by Victoria and a California National Guard Silver Star recipient/retired police officer, the book ventures into the actions, thoughts and emotions of a warrior. Thought-provoking reading for Military, Police, Fire, Rescue, and Medical Personnel, and their families.
This is the untold story of DUSTOFF - a company of National Guard lifesavers dedicated to a mission that moved beyond the bounds of deployment, and outside the borders of Afghanistan. By recruiting civilian paramedics from the west coast, the 168th GSAB Medevac Company set out to prove their training model could save more lives of wounded soldiers than flight medics trained to the Army standard. Through eyewitness accounts of bloody battles, hoists into dangerous terrain under fire, and investing themselves to sheer exhaustion, they had one goal: bring our soldiers home alive. The Army's documented results were staggering. The mortality rate of American, Coalition and civilian patients was cut in half while they were in theater. After they departed Afghanistan, it rose 50% to where it was before. Returning home from deployment, their battle continued.
---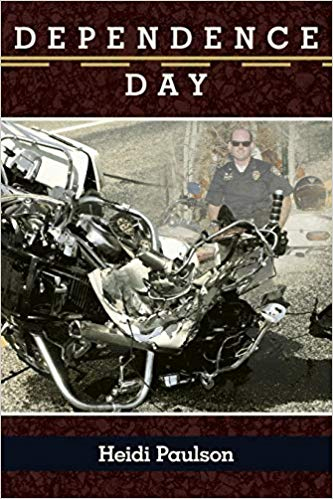 Dependence Day – Ladd Paulson is Marine and a decorated motor officer dedicated to serving and protecting along the thin blue line. One night on patrol, a pickup truck going more than fifty miles per hour slammed into him during a routine car stop. Ladd was thrown onto the hood, and within seconds, the pickup crashed into a light pole. He landed in a parking lot, suffering multiple fractures and internal injuries. Ladd survived, but the miracles do not stop there. Dependence Day is the true story of Ladd's recovery, written by the woman who loves him most- his wife Heidi.
Although each day he battles significant pain and limitations due to his injuries, Ladd misses wearing the uniform and is determined to continue to serve his community and his law enforcement family.